MAG524w3 pack x2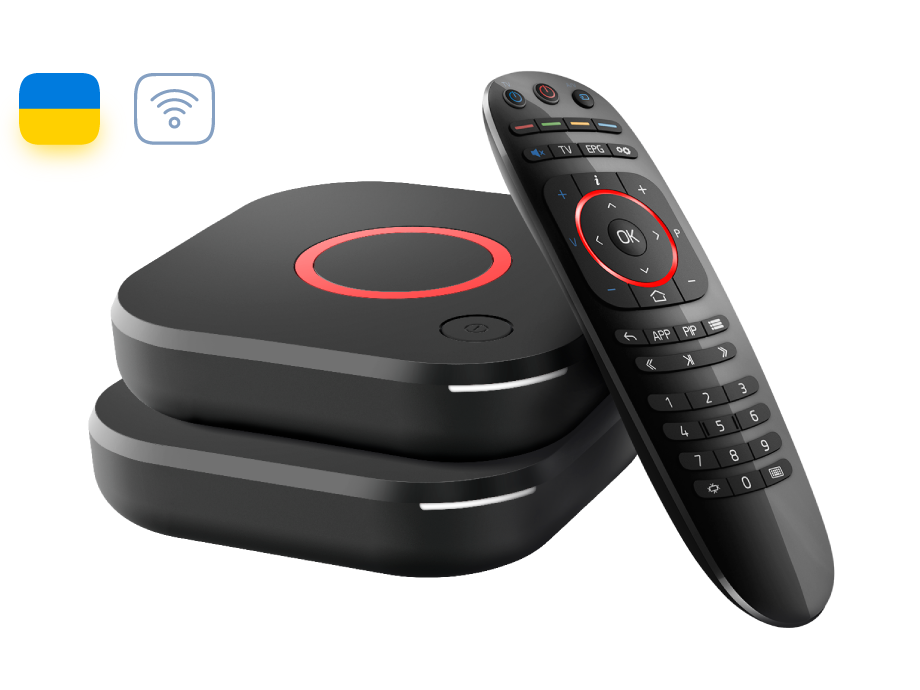 Linux 4.9, Amlogic S905X2 chipset, 4K and HEVC support, built-in Wi-Fi module
Payment:
Online card payment
Promotional Visa card payment
Non-cash payment for legal entities
Non-cash payment for individuals
Warranty:
12 months
Exchange/return of goods within 14 days
The MAG524w3 media player for Linux is powerful and reliable. This device outperforms previous MAG STBs by 25% thanks to its Amlogic S905X2 chipset and ARM Cortex-A53 CPU.
4K HDR content at 60 frames per second offers a breathtakingly realistic picture with vivid colors. Even at low Internet speeds, the built-in HEVC codec allows for smooth, high-quality video playback.
When watching media, you will feel like you are part of the action thanks to eight-channel Dolby Digital PlusTM surround sound.
The set-top box contains a built-in 802.11ac 2T2R Wi-Fi module, in addition to an Ethernet port that supports speeds of up to 100 Mbit/s.
You can order a group of five MAG524w3 STBs by contacting our manager or submitting a request.
*Infomir does not distribute, broadcast, or otherwise provide television or video content.