MAG544w3 pack x20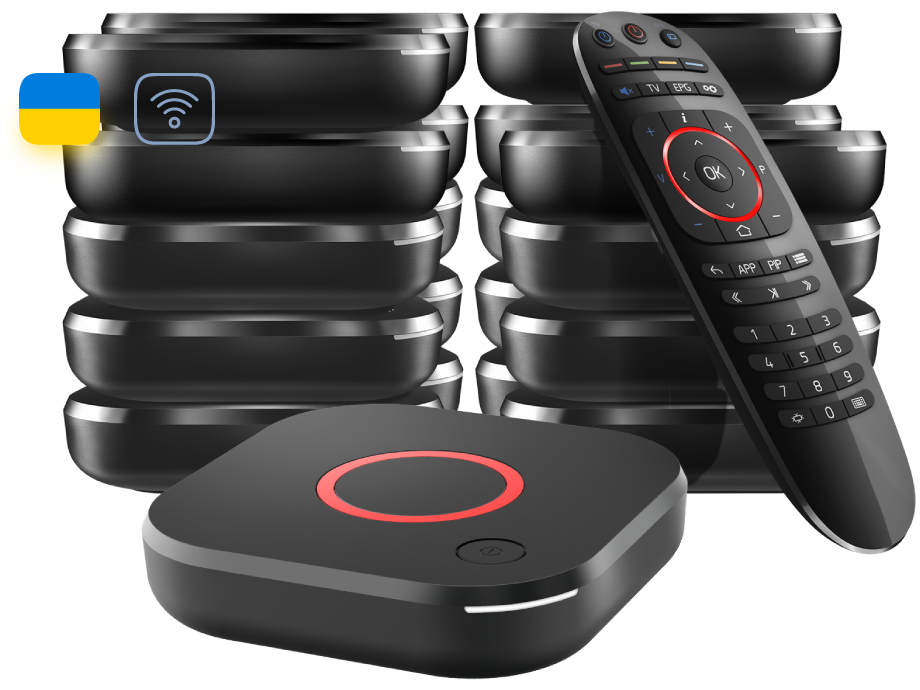 Linux 4.9, Amlogic S905Y4-B chipset, 4K and HEVC support, Wi-Fi module
Payment:
Online card payment
Promotional Visa card payment
Non-cash payment for legal entities
Non-cash payment for individuals
Warranty:
12 months
Exchange/return of goods within 14 days
The MAG544w3 is a powerful Linux set-top box that allows IPTV/OTT operators to provide their subscribers with the opportunity to watch content in high-quality even at low Internet connection speeds. There is also no need to worry about constantly restarting the device as it will run for months on end without rebooting. If you want to save money when buying this model, a small wholesale package of twenty set-top boxes is the ideal option for you.
An Amlogic S905Y4 chipset and quad-core ARM Cortex-A35 processor provide a stable and smooth interface performance and lag-free playback. The model supports all current codecs and video formats. Users also have the ability to view content from removable media that can be connected via USB ports.
The MAG544w3 supports 4K HDR technology and eight-channel Dolby Digital Plus™ audio. With perfectly clear images, deep rich colors, and surround sound, users can fully immerse themselves in the atmosphere of every movie and show.
The MAG544w3 offers two network connectivity options: via Ethernet cable for those who prefer reliability, and via Wi-Fi for those who want to avoid unnecessary wires in their home. The package also includes a programmable IR remote that can be configured to control multiple home devices.
If you would like to order a pack of twenty set-top boxes, please contact our manager.
*Infomir does not distribute, broadcast, or otherwise provide television or video content.