MAG544w3 pack x50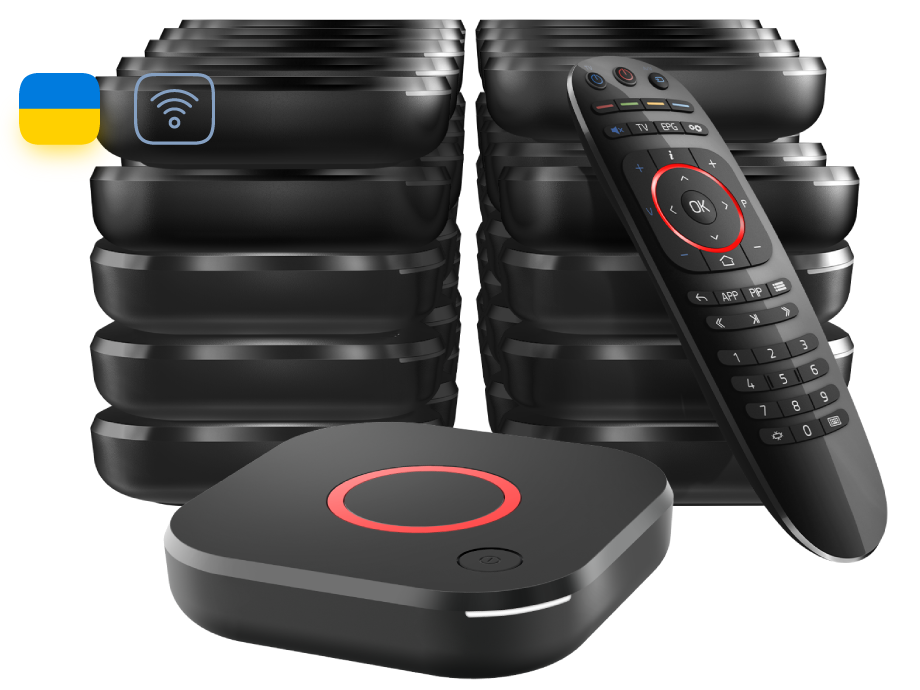 Linux 4.9, Amlogic S905Y4-B chipset, 4K and HEVC support, Wi-Fi module
Payment:
Online card payment
Promotional Visa card payment
Non-cash payment for legal entities
Non-cash payment for individuals
Warranty:
12 months
Exchange/return of goods within 14 days
The MAG544w3 is a modern, powerful Linux set-top box that allows IPTV/OTT operators to provide their subscribers with the best user experience. 
The device's hardware and software allows for lag-free playback of content in high-quality, even at low Internet connection speeds. In addition, the set-top box does not need to be regularly restarted: the MAG544w3 can work without rebooting for several months. This performance is ensured by the Amlogic S905Y4 chipset, ARM Cortex-A35 quad-core processor, and Linux operating system. 
The set-top box plays all current video formats, supports 4K HDR technology and eight-channel Dolby Digital Plus™ sound, while the inclusion of two USB ports allows users to view content from removable media and connect other peripherals.
The MAG544w3 provides two network connection options: Ethernet cable and Wi-Fi. The set-top box comes with a programmable IR remote which can be optionally configured to control up to four home devices.
If you want to learn more about the model or order a pack of fifty set-top boxes, please contact our manager.
*Infomir does not distribute, broadcast, or otherwise provide television or video content.