MAG540w3 pack x50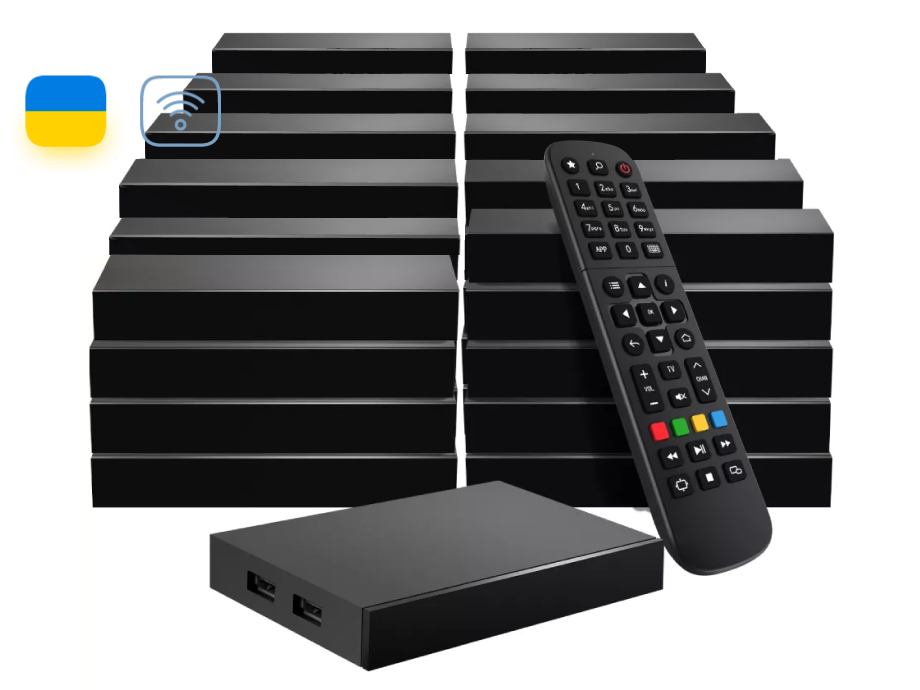 Linux 4.9, Amlogic S905Y4-B chipset, 4K and HEVC support, Wi-Fi module
Payment:
Online card payment
Promotional Visa card payment
Non-cash payment for legal entities
Non-cash payment for individuals
Warranty:
12 months
Exchange/return of goods within 14 days
The MAG540w3 gives an opportunity for IPTV/OTT operators to provide their users with the best visual experience. And by purchasing a set of 50 devices, you save extra money.
The model provides the most comfortable content viewing experience and needs minimum effort from users in maintenance and setup: due to the powerful Amlogic S905Y4 chipset, quad-core ARM Cortex-A35 processor, and Linux 4.9 OS, the set-top box can work without restarting for several months.
With the MAG540w3, users will enjoy viewing content in major popular video formats, including 4K. The software and HEVC codec ensure smooth playback and interface operation, even on low internet connection rates.
The device supports Dolby Digital Plus™ eight-channel surround sound. This means that you can connect seven loudspeakers and a subwoofer or compatible modern TV and enjoy a movie theater sound experience. An Ethernet port and integrated Wi-Fi allow you to choose your preferred type of connectivity, while two USB 2.0 ports let you use peripherals and memory cards.
If you would like to order a set of fifty MAG540w3 devices, please contact our manager.
*Infomir does not distribute, broadcast, or otherwise provide television or video content.
What you need to know about Linux STBs
WHAT CONTENT DO LINUX DEVICES PLAY?

Linux set-top boxes allow you to access content from IPTV/OTT operators, Internet providers, videos from the server and external storage, as well as playlists in M3U, M3U8, PLS, and CUE formats.

DO I NEED TO BUY SOMETHING EXTRA TO ENSURE THE OPERATION OF THE SET-TOP BOX?

The package contains everything you need so that you can connect the set-top box, set it up and start using the device straight away. Besides the MAG set-top box, the package includes:

IR remote control
Two batteries for the remote control
HDMI cable
Power supply
User manual and warranty card

WHICH TV MODELS DO LINUX SET-TOP BOXES WORK WITH?

MAG set-top boxes can be connected to any TV with a HDMI connector. In addition, the devices are also compatible with older TVs with composite inputs. These TVs can be connected with an additional adapter.

DO YOU PROVIDE A WARRANTY FOR THE DEVICE?

Infomir provides a two-year warranty on all set-top boxes. Warranty cards are enclosed with the devices: in them you will find the contact details of the manufacturer's service centers.

MAG540 manual and setup

https://www.infomir.eu/eng/products/iptv-stb/mag540/#download