MAG544w3 pack x2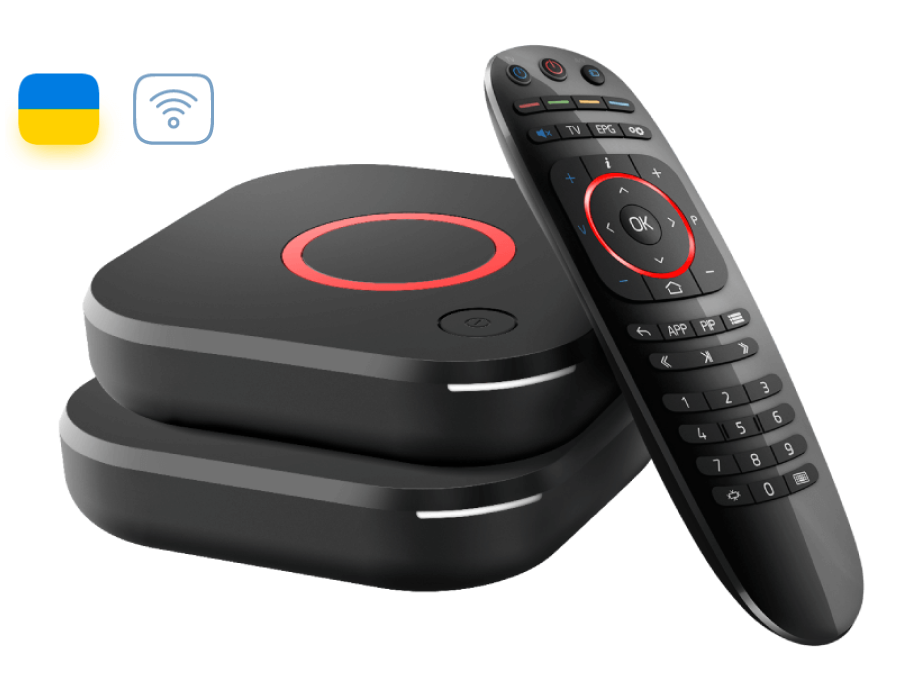 Linux 4.9, Amlogic S905Y4-B chipset, 4K and HEVC support, Wi-Fi module
Payment:
Online card payment
Promotional Visa card payment
Non-cash payment for legal entities
Non-cash payment for individuals
Warranty:
12 months
Exchange/return of goods within 14 days
Cost-effective package of two set-top MAG544w3 boxes from Infomir: give subscribers the opportunity to enjoy content in high quality.
The device operates under a Linux OS, has a powerful Amlogic S905Y4-B chipset, and a quad-core ARM Cortex-A35 processor. These specifications allow the MAG544w3 to play content in all popular formats, including 4K HDR with a frame rate of 60 fps. At the same time, users don't need to worry about frequently restarting the set-top box: this only needs to be done once every few months. The MAG544w3's interface works stably and without delays, even at low data transfer rates.
The visual features are complemented by Dolby Digital Plus surround sound: the device supports multichannel audio technology. The set-top box can be connected to the network in any convenient way: via cable (via 100 Mbps Ethernet port) or Wi-Fi.
The programmable remote control is equipped with special buttons that can be configured to control other home devices, such as air conditioner, TV, or stereo system. This will allow users to avoid confusion and control all devices with one remote control.
Two USB 2.0 ports allow the connection of memory cards, mouse, keyboard and other peripherals to the set-top box.
If you would like to order a set of two MAG544w3 set-top boxes, please contact our manager.
*Infomir does not distribute, broadcast, or otherwise provide television or video content.