Remote Control T4H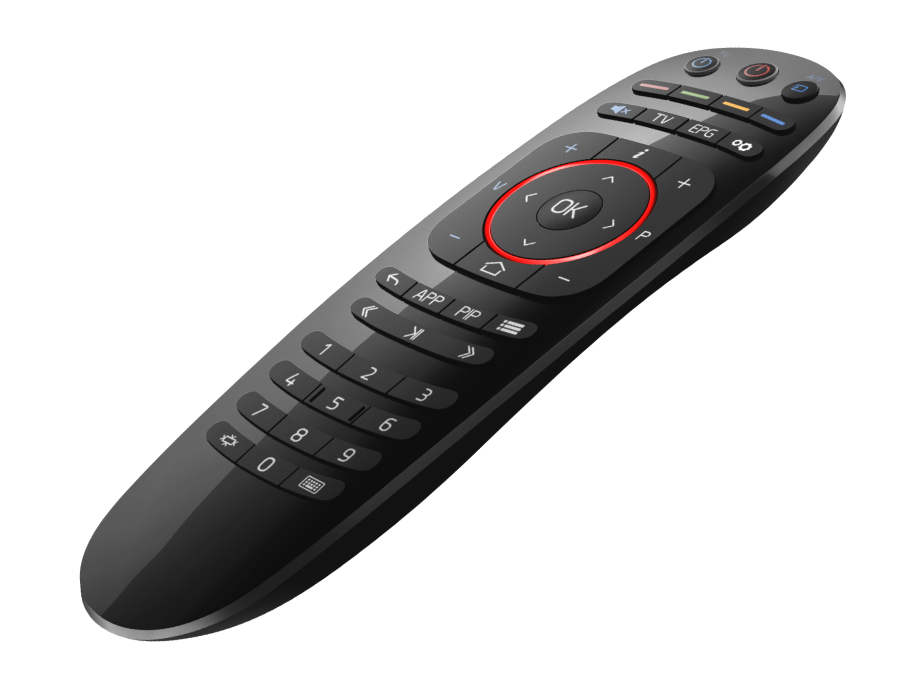 This is the best way to manage your TV and set-top box.
Payment:
Online card payment
Promotional Visa card payment
Non-cash payment for legal entities
Non-cash payment for individuals
Warranty:
12 months
Exchange/return of goods within 14 days
A programmable remote control created specifically for MAG set-top boxes, enabling you to control several devices in the same room. This remote control can be programmed to control TVs, air conditioners, stereo systems, and other household appliances.
It has a range of up to 10 meters and is powered by AAA batteries. Under normal operation conditions, the battery life is one year.
The lightweight ABS plastic T4H remote control weighs only 72 grams and fits perfectly in your hand.
The device works with all MAG set-top boxes.