MAG522w3 pack x20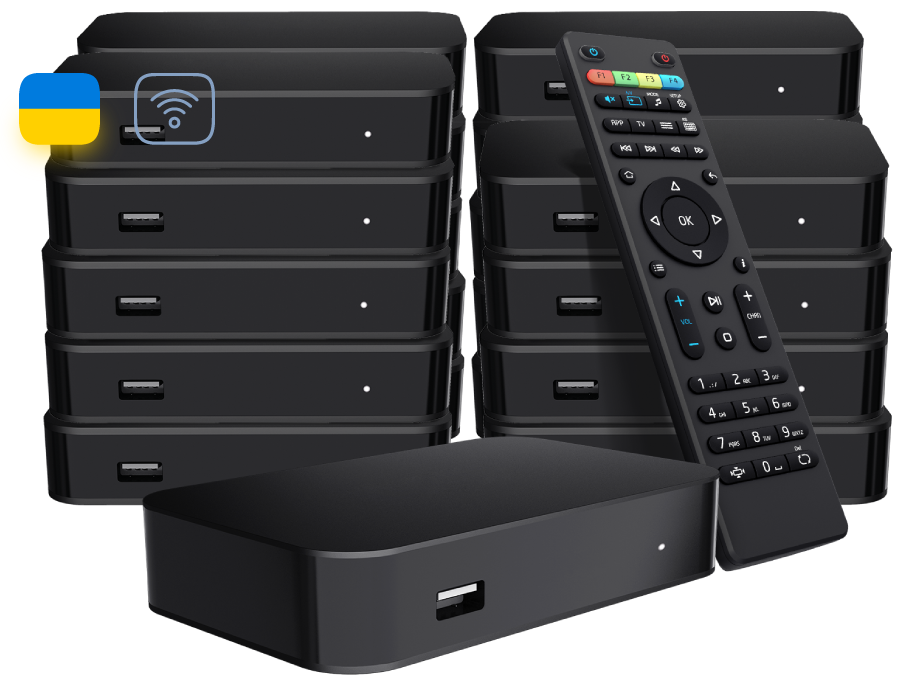 Linux 4.9, Amlogic S905X2 chipset, 4K and HEVC support, built-in Wi-Fi module
Payment:
Online card payment
Promotional Visa card payment
Non-cash payment for legal entities
Non-cash payment for individuals
Warranty:
12 months
Exchange/return of goods within 14 days
With eight-channel Dolby Digital Plus™ surround sound, 4K content support, and USB connectivity, the MAG522w3 set-top box is perfect for any home theater enthusiast!
Powering each MAG522w3 device is the legendary Amlogic S905X2 chipset with its quad-core ARM Cortex-A53 CPU, which improves performance by 25% compared to earlier MAG devices. Moreover, the unit can function for several months before a reboot becomes necessary.
Connecting the device to the Internet is possible either via its 100 Mbit/s Ethernet port or the integral dual-band Wi-Fi adapter, which boasts speeds up to 100 Mbit/s at 2.4 GHz or 550 Mbit/s at 5 GHz.
While MAG522w3 is designed to complement any room, controlling it from the comfort of your armchair is easy thanks to a stylish and lightweight remote control handset.
Order your bundle of 20 MAG522w3 devices online or by contacting our sales staff today.
*Infomir does not distribute, broadcast, or otherwise provide television or video content.