MAG522w3 pack x10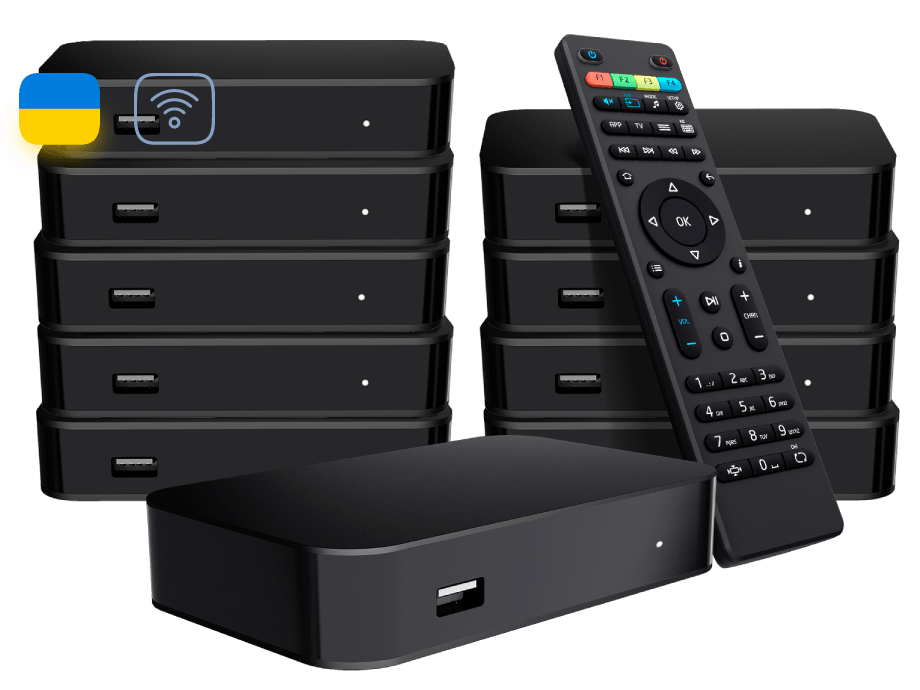 Linux 4.9, Amlogic S905X2 chipset, 4K and HEVC support, built-in Wi-Fi module
Payment:
Online card payment
Promotional Visa card payment
Non-cash payment for legal entities
Non-cash payment for individuals
Warranty:
12 months
Exchange/return of goods within 14 days
The MAG522w3 set-top box supports 4K content and offers an eight-channel Dolby Digital Plus™ sound system, as well as a USB connector for peripheral devices. 
It outperforms the legacy MAG STBs by 25% thanks to the powerful Amlogic S905X2 chipset and quad-core ARM Cortex-A53 CPU. The device can run for months without being rebooted.
A 100 Mbit/s Ethernet connector or a built-in dual-band Wi-Fi adaptor provide Internet access. The wireless link can transmit data at speeds of up to 100 Mbit/s at 2.4 GHz and 550 Mbit/s at 5 GHz. The lightweight, non-slip ABS plastic remote control fits comfortably in the hand and is simple to use. The STB's sleek micro2 case will blend well with any decor. 
Get in touch with our manager to buy a set of ten STBs or simply order online.
*Infomir does not distribute, broadcast, or otherwise provide television or video content.